The choices YOU make to transform self and influence the cultures you lead to achieve destiny.
Destiny Resets is a consulting firm dedicated to transformational

leadership development for people and teams.
---











Mission
To empower and equip leaders ripe for a healthier, whole life with bottom line results.
Vision

Globally inspire the CORE!
(The hearts and minds of everyday people.)
​
Ignite the hearts and minds of leaders of today and tomorrow to achieve their unique destiny.
We discover culture and reset needs
PDP Proscan Certified (Personality Assessment)
Identity & Destiny Certified Coach
Intercultural Development Inventory Qualified Administrator
We define best practices and strategies tailored for you personally or your organization.

We develop customized coaching sessions and training workshops with accountable outcomes.
We deliver:
•Diverse thought leadership •Empathic coaching/training •Strategic planning
•Transformational training
•Inclusive Assessments •Navigational best practices
•Your destiny for greater results!

-CEO, National Non-Profit Organization
"The (3) regional training events wouldn't have happened without Destiny Resets intervention."
"Despite our economy twists and turns, with Destiny Resets best practices and training we have what we need to bounce back."
- CFO, MIddle Eastern Manufacturing Company
Destiny Books - written by D. Michelle Thompson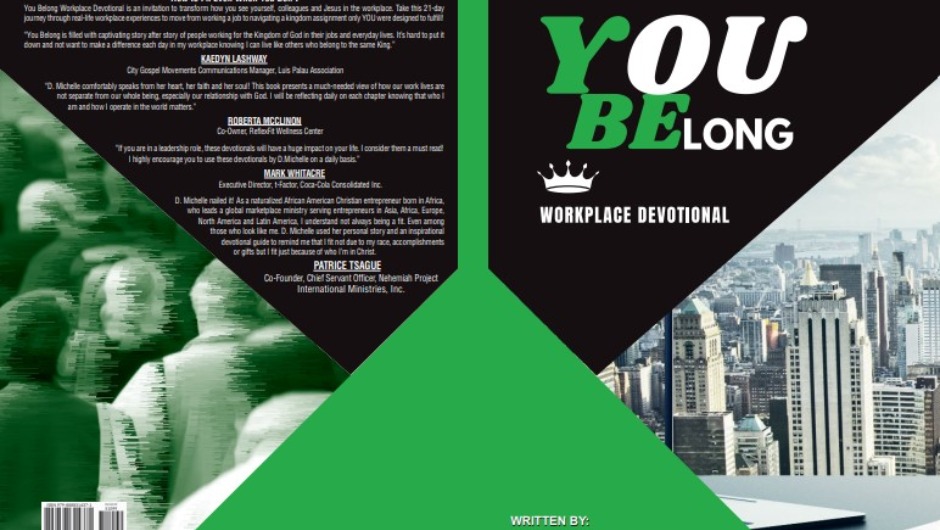 YOU BELONG: WORKPLACE DEVOTIONAL
You Belong Workplace Devotional is an invitation to transform how you see yourself, colleagues and Jesus in the workplace. Take this 21-day journey through real-life workplace experiences to move from working a job to navigating a kingdom assignment only YOU were designed to fulfill! Each day readers will be inspired with scripture to BELONG first to the King of kings and be set free to fit wherever He places and positions you.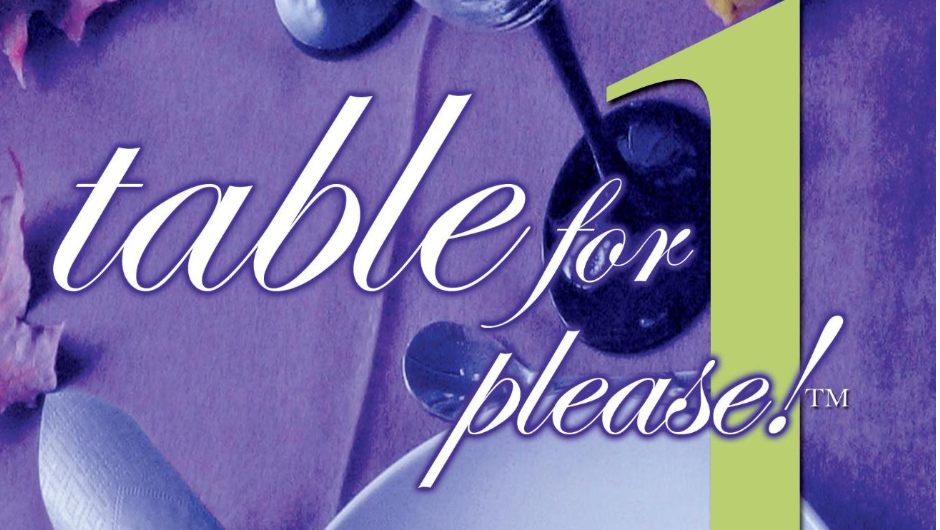 TABLE FOR 1, PLEASE!
The first in an inspirational fiction book series to empower and encourage singles to live victorious. Table for One, Please! is not your everyday self-help book for singles. Author, D. Michelle creates an intriguing fictional heroine named Brinly, which readers can identify with throughout her journey to being whole and complete in God's eyes. The compelling story following Brinly into womanhood brings a powerful message for singles trying to do it God's way, for others who are tired of doing things in their own way, and even those people struggling to find the "u" in their union. The book also features inspirational poetry and a study guide at the back of the book to inspire and reassure victorious individuals.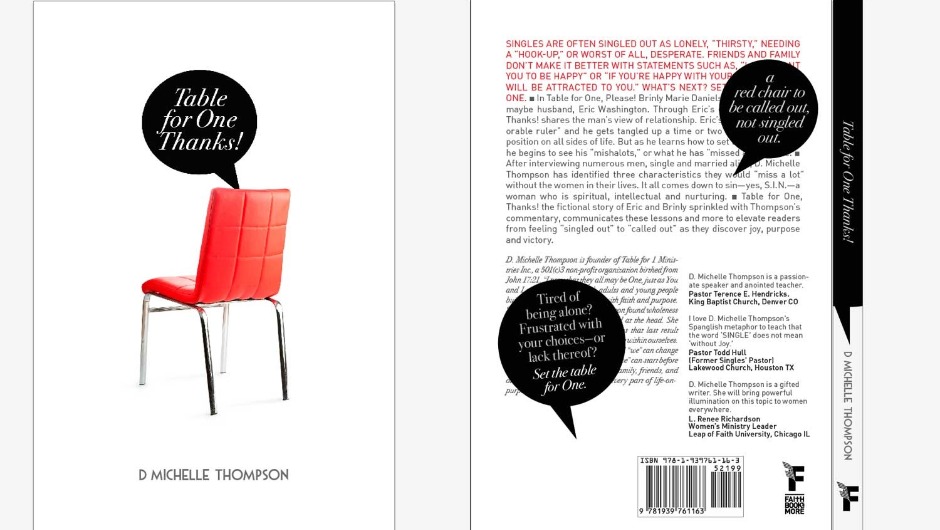 TABLE FOR 1, THANKS!
Table for One, Thanks! is the sequel to Table for 1, Please!, is written to inspire and empower singles and all readers alike to walk out a more joyful, purposeful and victorious life. Author D. Michelle Thompson believes this is found when we set the table for one, where God sits at the head of the table. This book is the sequel to Table for 1, Please! revealing the single man's side of the table to living single and whole. While in first book, you heard the woman's side through the voice of Brinly Marie Daniels, in this book you will learn more about Eric Washington, Brinly's someday maybe husband. Eric's name means "honorable ruler" and he gets tangled up a time or two trying to play this position on all sides of life.
D. MICHELLE THOMPSON, MBA
Motivational Speaker-Consultant-Author
D. Michelle Thompson, MBA, a 3x published author, has twenty years' experience as a Fortune 100 leader in Advertising and Marketing. Throughout her career, Michelle worked for top advertising agencies and consumer packaged goods negotiating $200Million media plans or managing $2Billion marketing budgets for brands like: Bounty Paper Towels, Kellogg's, Nestle or Tropicana. Since June 2009, she has been dedicated to empowering leaders through her firm Destiny Resets (orig. Designed for Destiny LLC..) where she believes it is her unique calling to touch the "core", hearts and minds of leaders to fulfill their purpose and destiny.
This work led Michelle to "fit in" even when she didn't culturally as she facilitated Sales/Marketing training for a room full of Middle Eastern executives in Dubai, United Arab Emirates. Realizing everyone has their own "belong" story, Michelle launched YOU BELONG PODCAST in October 2019 where she encourages all leaders to "fit" even when the don't by removing the labels/titles to freely embrace belonging. How? Listen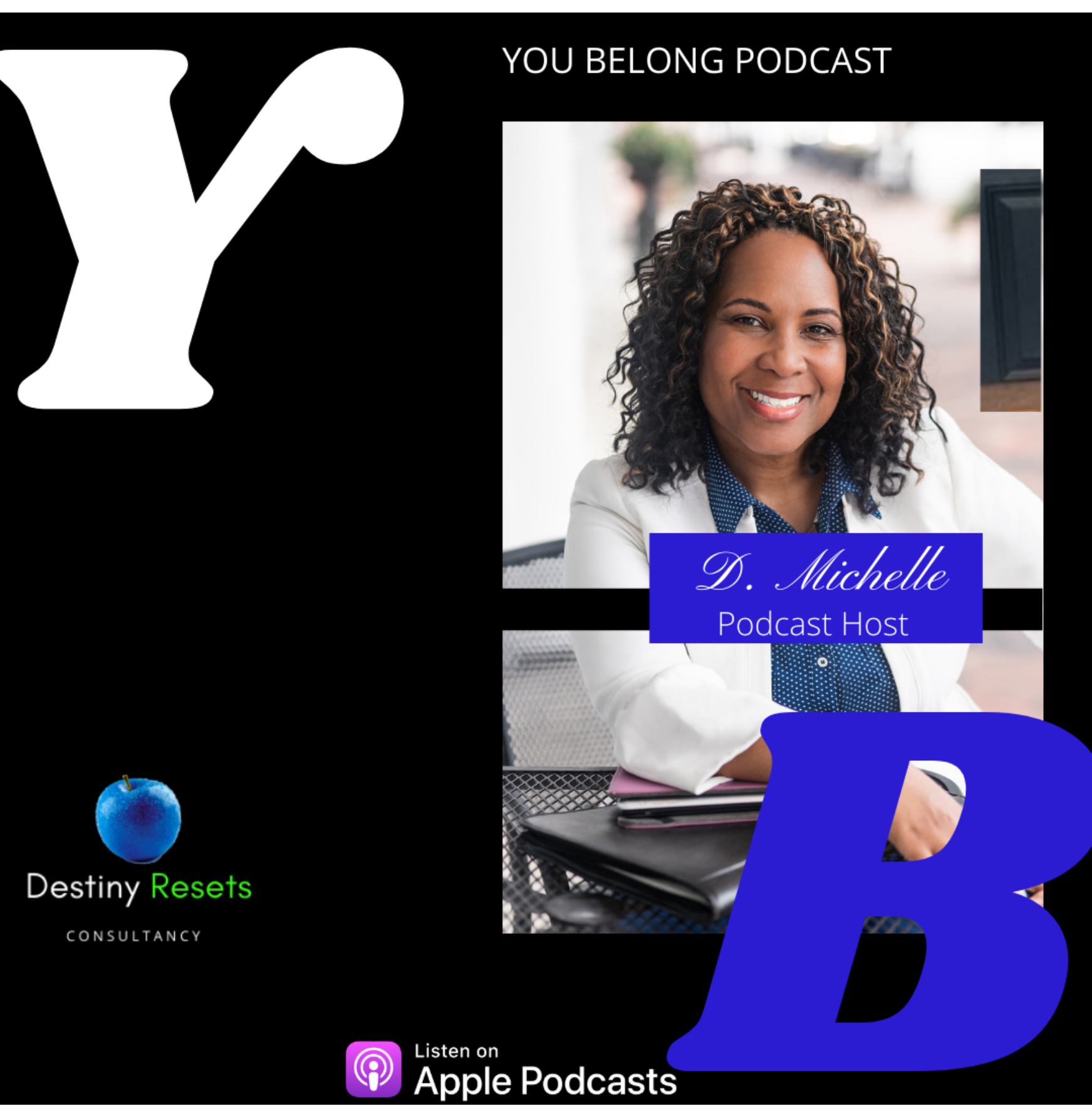 Are you a leader with a powerful overcoming story of "belonging"?
Call Today!
(513) 341-6244
Register Today!
Ready for Destiny? Pre-Order the newest book YOU BELONG or sign-up for one of our course offerings.
Book Price: $5.99 + Shipping
(Available May/June 2021)
Registration Fee: $150.00
(May 21st or 22nd 9am-1pm)
a Biblical Entrepreneurship series
Registration Fee: $750.00
(8-wk journey + DEI Activation Plan)
CONTACT US
---
Ready for Destiny? Complete the form below: